Support Our Work
We're working to provide high-quality programs for individuals with autism and associated developmental disabilities in our community. We need your support to continue this innovative work.
Donate Online
Donate online with your credit card through secure online processing provided by iATS Payments, a leading payment processor service for nonprofits. Just click on the button below to begin.
Donate by Mail
Send check, cash or credit card information to:
PACE Development Department
1880 Pruneridge Avenue
Santa Clara, CA 95050
Donate by Phone
Call PACE to make a credit card donation 408.245.3400, open M-F, 8 a.m. to 4 p.m.
Leave a Legacy
One of the most powerful ways to change lives through education. A gift in your will leaves a legacy that makes an extraordinary impact on continuing to provide education and care to the people and families affected by autism for generations to come.
Leave a planned gift by writing your will today. Learn more about planned giving.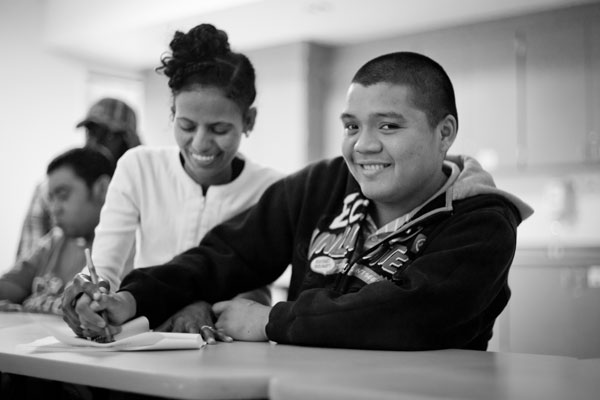 Employee Matching Gift Program
Many Bay Area companies match employee's charitable contributions to nonprofit organizations. It's easy to do! Simply contact your employer's HR department today and ask about corporate giving. You may be able to double your donation to PACE in 5 minutes or less!
Sobrato Challenge Grant
Through a 2:1 Challenge Grant from the Sobrato Family Foundation, you can double your donation to PACE! Now through August 31, 2017, Sobrato will match new, lapsed and past supporters who increase their donations to PACE.
Click the blue "Donate to PACE" button above!
Planned Giving
One of the simplest ways to leave a lasting legacy benefiting PACE is to include language in your will or living trust naming PACE as a beneficiary. Your estate will receive a charitable deduction for the full donation, so your heirs will not pay estate taxes on these assets. Donors interested in planned giving can contact our Development Department at email hidden; JavaScript is required or 408-625-6174, and should also contact their attorney or professional financial advisor. You may also consider writing a will with our free online service FreeWill and create your Living Legacy today.
AmazonSmile
Amazon will donate 0.5% of the price of your eligible AmazonSmile purchases to PACE whenever you shop on AmazonSmile!
eBay Giving Works
Integrated into eBay's regular buying and selling platform, eBay Giving Works enables sellers to donate a portion of their sales and buyers to shop while supporting PACE programs and services.
While PACE receives fees for service from the California Department of Education and the Department of Developmental Services, your donation allows PACE to fulfill its mission of offering exceptional care for clients in all of our programs. PACE is a 501(c)(3) non-profit organization, EIN 77-0259858. Gifts to PACE are tax-deductible as specified by current tax law. Click to view our IRS legitimacy, Form 990, and financials.
Staff
Karen Kennan — Assistant Executive Director
email hidden; JavaScript is required
Marketing and Communications Manager
email hidden; JavaScript is required
Faces is amazing, not only has our daughter thrived since she started the program, she lights up whenever she sees the staff. We are so thankful for all the love and support Faces has given to us. The success and amount of progress our daughter has made since starting the program is a dream come true.
Faces Parent