Faces is PACE's behavioral program located in Redwood City, serving clients throughout the Peninsula and South Bay. Founded by parents in 1995, Faces merged with PACE in 2011. Our mission is to enable children with autism to reach their full potential through early intervention therapy based on the science of Applied Behavior Analysis (ABA). In addition, we offer K-8 school support and resources, and parent consultation and training. Click to inquire about our services and availability or call 408.785.0102.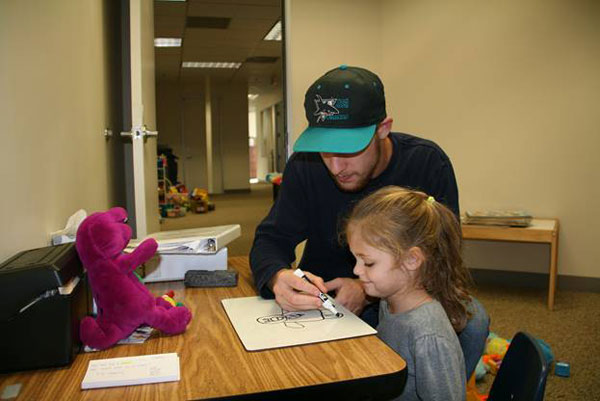 Our Program
Faces uses multiple ABA-based teaching methods to address all significant areas of functioning (language, behavior management, academics, self-help skills, peer socialization, play) across environments (home, school, the community). We offer:
Behavior Assessment: conducted by a Board Certified Behavior Analyst (BCBA) in your home or at school
Behavior Consultation: short-term consultation is designed to target specific needs and goals
Parent and Community Training: individualized or group training on specific behavior management topics
ABA Therapy Services: individualized therapy in the child's home, school or community
ABA is an evidence-based scientific process which uses the principles of learning and motivation to change behavior. For practical purposes, we refer to behavior as observable actions and skills. ABA techniques are used to bring about meaningful positive changes in behavior.
ABA has its roots in behavioral psychology, is endorsed by the US Surgeon General and is approved by the FDA. In the 1960s, therapists began using ABA principles and techniques to help children with developmental disorders. Since then, many scientific studies have confirmed that using intensive applied behavior analysis techniques with young children with autism significantly improves their cognitive abilities, non-verbal communication, receptive and expressive language skills, as well as other adaptive skills. Because it is an evidence-based scientific methodology, many insurance carriers will cover expenses related to this therapy.
ABA therapy uses many different techniques and principles and requires a qualified and skilled behavior analyst to customize an intervention program to a child's specific needs. Understanding what motivates an individual is the key to applying many ABA techniques successfully. Once a child has been introduced and responds to certain techniques, they can be applied in a classroom as well as a home setting. This requires caregivers to also learn how to apply these techniques consistently and effectively.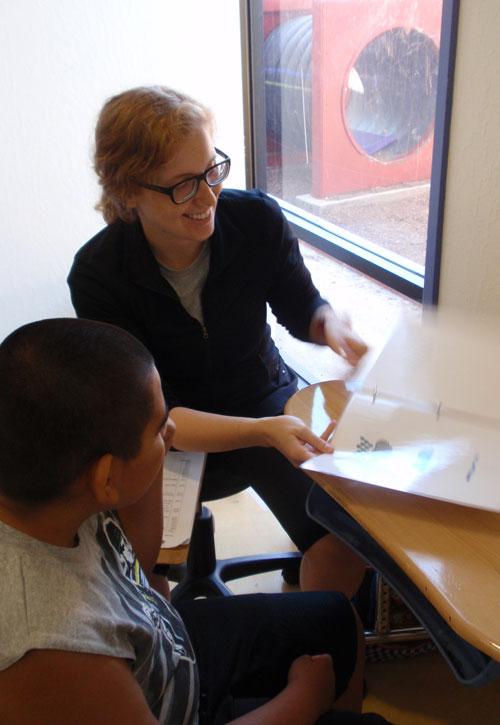 Early intensive ABA interventions that begin before a child turns three usually involve 20-30 hours per week of in-home or on-site instruction. Levels of service may change over time or may vary with the specific needs of each child. Faces also offers less intensive, customized programs for preschool through elementary school aged children.
At Faces, developmentally-based assessments, functional behavior assessments, curriculum assessments, and session data inform programming decisions. Children are served by a team of professionally trained staff. The typical team consists of a Clinical Supervisor (BCBA), who oversees the team, the Lead Behavior Therapist who directs programming and who spends the most time teaching the child and trains Behavior Therapists, who assist in teaching. All staff members receive rigorous and on-going clinical training, including Safety Care de-escalation procedures. All full-time Lead Behavior Therapists and Behavior Therapists are certified as Registered Behavior Technicians through the Behavior Analyst Certification Board. These paraprofessionals have undertaken extensive training, passed an assessment exam and are closely supervised by a BCBA or a BCaBA.
Faces endorses least-restrictive teaching practices. Naturalistic teaching and incidental teaching are used, unless the child is unable to learn through these methods. Then, a more discrete format is used. Teaching targets are established through the IEP and/or 6-month review process.
The primary goal of this program is to maximize children's long-term levels of functioning. If you are interested in ABA services through our Faces Program, please fill out this short form and our intake coordinator will follow up within 3 business days.


Little Faces
Little Faces is an extension of Pacific Autism Center for Education's Faces Behavioral Services program offered at Sunny Days Preschool as the Extended Day option providing 1:1 early intervention in a clinic setting. Sunny Days students are welcomed to join Faces clients for any part of the extended day program. All staff are trained extensively in behavioral principles and Applied Behavior Analysis. A clinical supervisor is always present to facilitate activities and routines. Individual ABA goals are developed and targeted throughout the clinic session to include independent skills, social opportunities, appropriate play skills, circle time behavior and management of challenging behaviors.
Parent Training
We highly encourage parent involvement in therapy. Parent training is typically incorporated into the child's ABA sessions. Parent consultation is also available independent of therapy services. Faces regularly offers group classes for parents to help them learn about Applied Behavior Analysis (ABA) and how to manage a child's behavior in a positive manner. Call PACE Behavioral Services Phone Number for schedule and price information.
Program Fees
Behavioral Services = $62/hour (private pay)
Supervision = $75/hour (private pay)
BCBA Oversight = $124/hour (private pay)
Autism Insurance Coverage
Many health insurance carriers cover treatments for those living with autism and other related developmental disorders. To receive the most benefits from your coverage, be sure to keep copies of all documented diagnosis for your insurance carrier. It's best to contact your insurance provider very early after diagnosis and to keep informed with California laws so that you can advocate for your child and receive the funding your family needs.
Currently PACE is in network with the following insurance companies for behavioral services:
Aetna
Cigna
Magellan
Optum
United Behavioral Health (UBH)
Preferred Vendor for Kaiser
If we are not in-network with your provider, PACE will provide billing statements and insurance forms for your submission.
Program Management Team
Karen Kennan — PACE Assistant Executive Director
email hidden; JavaScript is required
Meredith Loscialpo, BCBA — Clinical Manager
email hidden; JavaScript is required
Maureen McNeil — Faces Office Administrator
email hidden; JavaScript is required
Jacie Cardoza — Faces Intake Coordinator
email hidden; JavaScript is required
Joyce Marashlian, BCaBA — Faces Lead Behavior Therapist/Training Coordinator
email hidden; JavaScript is required
Elise Tran, M.Ed, BCBA — Faces Clinical Supervisor
email hidden; JavaScript is required
Locations


Faces
220 D Twin Dolphin Drive
Redwood City, CA 94065
T: Faces Phone Number
F: Faces Fax Number
email hidden; JavaScript is required
Visitors arriving from Highway 101 can get to our offices from either the Holly Street or Ralston Ave/Marine Parkway exits.


Sunny Days Preschool
897 Broadleaf Lane
San Jose, CA 95128
T: Sunny Days Phone Number
F: Sunny Days Fax Number
email hidden; JavaScript is required